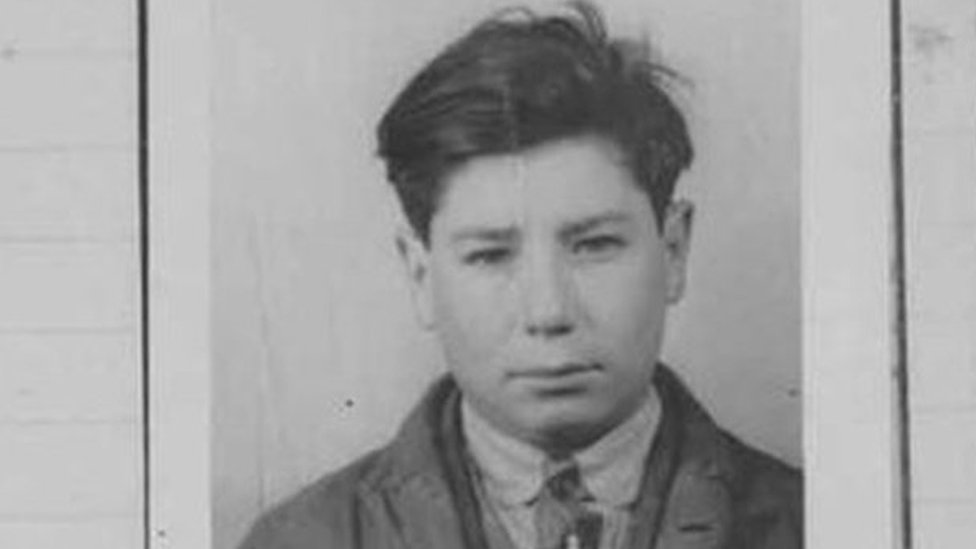 A Nazi concentration camp survivor whose unmarked grave was discovered in Nottingham after 70 years is to be repatriated.
Frank Le Villio's family has been raising money to return his body to Jersey, where he grew up, but was £7,000 short of its target.
Now the parishes of St Saviour and St Helier, from the Channel Island, has said it will fund the re-burial.
Mr Le Villio's cousin Stan Hockley said it was "wonderful news".
When he was 19 Mr Le Villio stole a German officer's motorbike in occupied Jersey and was sent to the Neuengamme and Sandbostel camps in Germany.
He was deported in 1944 and after the war lived in Nottingham, where he died aged 21 from tuberculosis.
He was buried in a paupers' grave – along with six others – that was discovered last year.
Mr Le Villio's unmarked grave was found at Wilford Hill Cemetery, in Nottingham, where a service was later held to honour him.
His cousin Stan Hockley, from Jersey, has been trying to raise funds for the repatriation since last May.
The 85-year-old said: "It is wonderful, wonderful news and we are so delighted.
"After we found Frank, after 70 years, our main wish was to bring him back to his family in Jersey.
"It's closure to a long, long occupation story and we can put flowers on his grave.
"So many people have helped and we are very grateful for all their combined efforts."
Paul Battrick, of Pitcher & Le Quesne Funeral Directors in Jersey, has offered the company's services to the family for free.
He said: "Being a Jersey man, it's a privilege to bring an honourable gentleman back to his home and place him to rest with his parents at Surville Cemetary, in St Helier.
"We will put a Jersey flag on his coffin and give him a dignified funeral in his birth parish of St Saviour."
Sadie Le Sueur-Rennard, the Constable of St Saviour, said: "We are more than happy to help a family to bring Frank home. Let him come home."
The repatriation is due to take place in the summer.